---
LOM20
Released as cassette, lathe-cut record and webrelease
Credits:
All tracks composed, arranged, produced and performed by Robotic Folk
Mastered by Justinas Štaras @ Garso Generatoriai
Artwork by Ester Mládenková
Illustration by Junko
Cover photography was taken from "Breath takers" video from Prelinger Archives
Lathe-cut records were made at Darkroom, Lithuania
Cassettes made by Headless Duplicated Tapes, Czechia
Special thanks to Rudy Quinn
2022 CC BY-NC-ND 3.0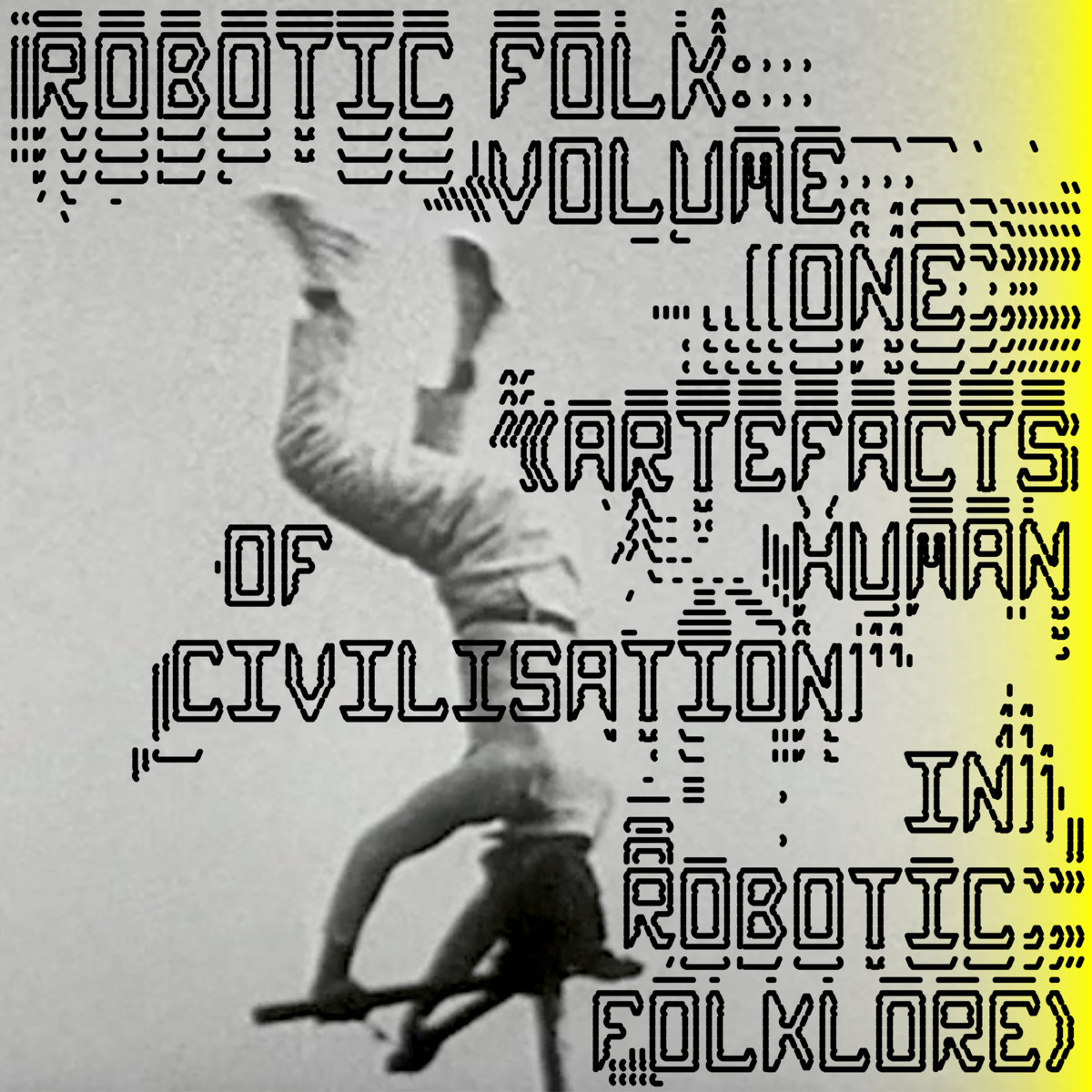 After more than one and a half years of silence, we are fortunate to present a new release on LOM. Robotic Folk, a solo project by Lithuanian composer and musician Jonas Jurkūnas, comes with a debut record named "Volume One", subtitled "Artefacts Of Human Civilisation in Robotic Folklore".
Jonas imagines a dystopian future, long after the end of our time, where robots reinvent and reuse the leftovers of human musical heritage left in the remains (and their RAM). New robotic folk spontaneously emerges from the ruins, sung by synthetic indigenous programs that evoke the history of our music-making ancestors.
Volume One comes out as a tape, a limited lathe-cut record and a digital release. It is now available on Bandcamp, Apple Music, Tidal and couple more streaming services.