---
LOMF01
Released as CD and webrelease
Credits:
India:
Recorded by Daniel Kordík at various locations across India in December 2012 and January 2013
Equipment used: Roland R-26
Locations: Kochi – Mumbai – Chennai – Puducherry – Madurai – Varkala – Wayanad and various roads in between
Portugal:
Recorded by Tobiáš Potočný during two road trips across Portugal in January 2009 and July 2013.
Equipment used: Edirol R-44 + Rode NT-4, Nagra ARES-P Locations/Lugares: Vila do Conde – Guimarães – Coimbra – Lisboa – Lagos – Milfontes – Porto Covo
Cover photo by: Peter Homola
Fields serie design: Jozef Tušan
Tento album vyšiel aj vďaka finančnej podpore Nadácie Intenda.
This album has been published with support of Intenda foundation.
2014 CC BY-NC-ND 3.0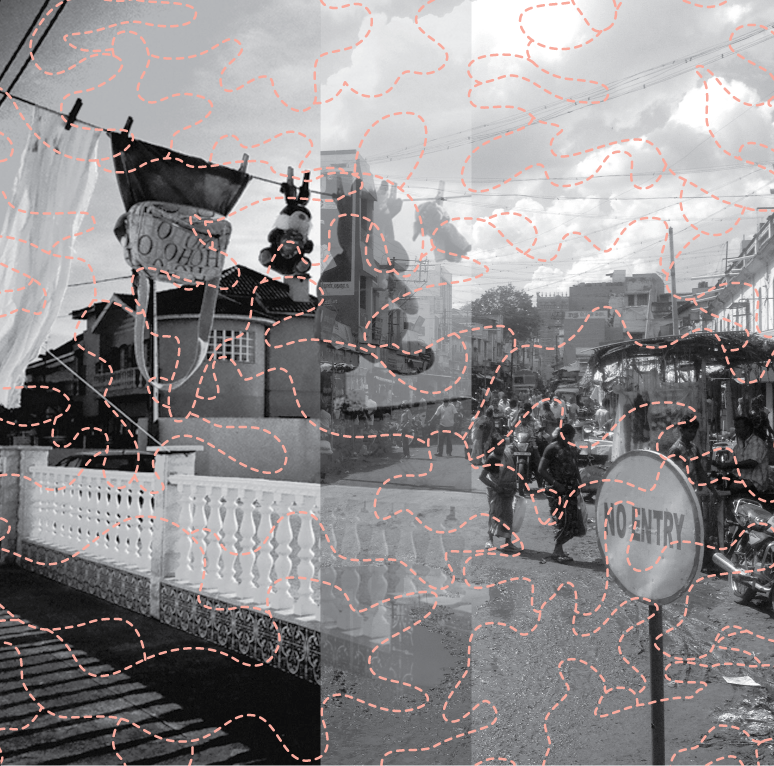 INDPORT is a split field recording by Daniel Kordík and Tobiáš Potočný.
INDPORT explores Portuguese India, a colonial state of the Portuguese Empire that formed in 1505 after the discovery of a sea route between Portugal and India, lasting until 1961 when Portugal lost its control and the state was taken by India. Portuguese India stretched along the western coast of India and covered territories like Kerala, Goa and Mumbai.
INDPORT draws attention to two separate sonic territories that for over four centuries shared a single audible space. Whilst today it is no longer possible to reproduce the authentic sounds of the colonial era and recreate them in the way the sailors and merchants would have experienced them then, Kordík and Potočný choose to lay the two separate sonic terrains side by side once more allowing their present day frequencies resonate in tandem. Their field recordings stimulate today's global ear and draw the listener into the territory of new imaginary explorations.
Daniel Kordík
Weaving a thread around electronic and improvised music, Kordík works mainly as an improviser, music collaborator, field recordist and a
regular member of the duo Jamka, Kordik-Lucas duo and Urbsounds Collective. He lives and works in London. homepage
Tobiáš Potočný
Actively engaged in Slovak experimental music as rbnx and duo Ružoví Kovboji, Potočný works as a sound engineer. He lives and works in Bratislava. www.urbsounds.sk/rbnx
Daniel Kordíkk and Tobiáš Potočný are members of Urbsounds Collective