---
LOM06
Released as benefit webrelease for Syria refugees via
AVAAZ
Credits:
Music by Daniel Kordík
Mastering by Jonáš Gruska
Photo taken in Hama, courtesy of Daniel Kordík
Image post processing by Andrej Chudý
2013 CC BY-NC-ND 3.0
Many thanks to Andrej Chudý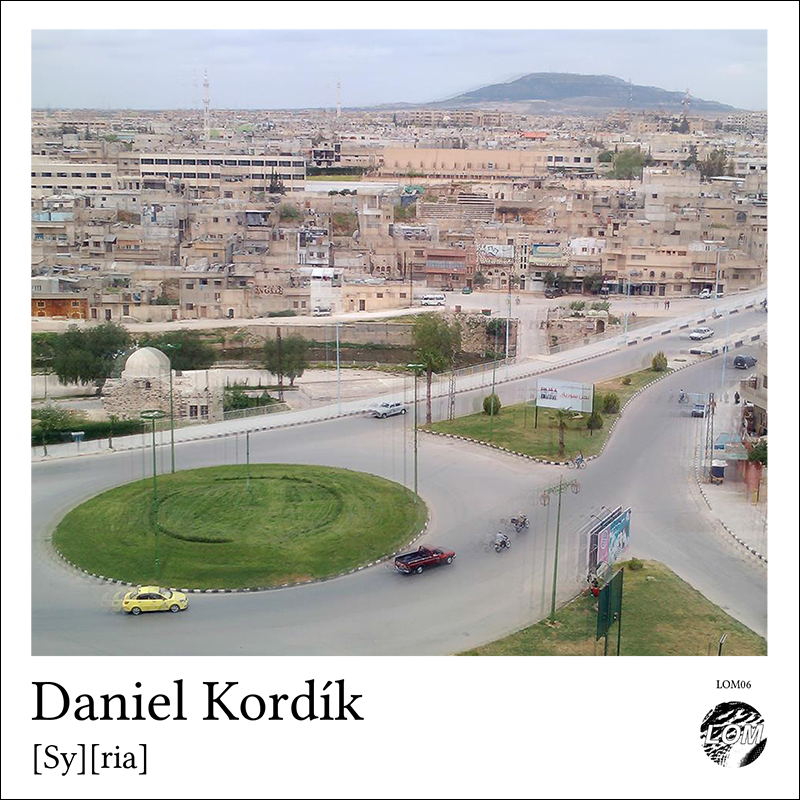 "[Sy][ria] consists of 5 compositions based mainly on sound from field recordings made between April and May 2011 on various locations across Syria. These include Damascus, Maaloula, "Road 90" to Palmyra, Deir ez-Zur, Aleppo and Hama and their surrounding areas. Due to security reasons when the government forces were trying to suppress the start of the uprising, I used only my Sony portable minidisc recorder with its internal microphone.
Based on the ongoing events in Syria that would eventually break the country down into pieces, I cut my initial field recordings into small fragments and re-arranged them into new compositions. At the end I decided to add two more tracks made on Vostok synthesiser.
Where images take us apart sounds can bring us together.
Rather than words and their meanings this recording is purely about the flow and intensity of the recorded sounds, as they were passing their present moment while touching the membrane of the microphone and then fading into the past. This recording is an amplification of those departed sounds and their reconfiguration as hope and imagination for a better future for Syrian people.
Money collected from the downloads will be used to help people who had to flee Syria due to the ongoing civil war. There are currently over 1 million children who are refugees of Syria with no schools to go to. I hope that this recording can generate some money for these children, so they do not become "a lost generation"."
– Daniel Kordík
All received money will be donated to AVAAZ.
---
Reviews and comments:
"The effort is an amalgam of haunting, stretched-thin field recordings—buses honking, a muezzin singing the call to prayer, people chatting in the distance—over otherwise wider, larger sounds and tones. It is as effective as video footage or first-person reportage to create imagery of a place shaken by poltical unrest."
"A fascinating and absolutely chilling release."
Dayna Evans, Impose Magazine. Link