---
LOM02
Released as free webrelease
Credits:
Cover by Katarína Gatialová
Mastering by Jonáš Gruska
2012 CC BY-NC-SA 3.0
Many thanks to Andrej Chudý and Acidmilk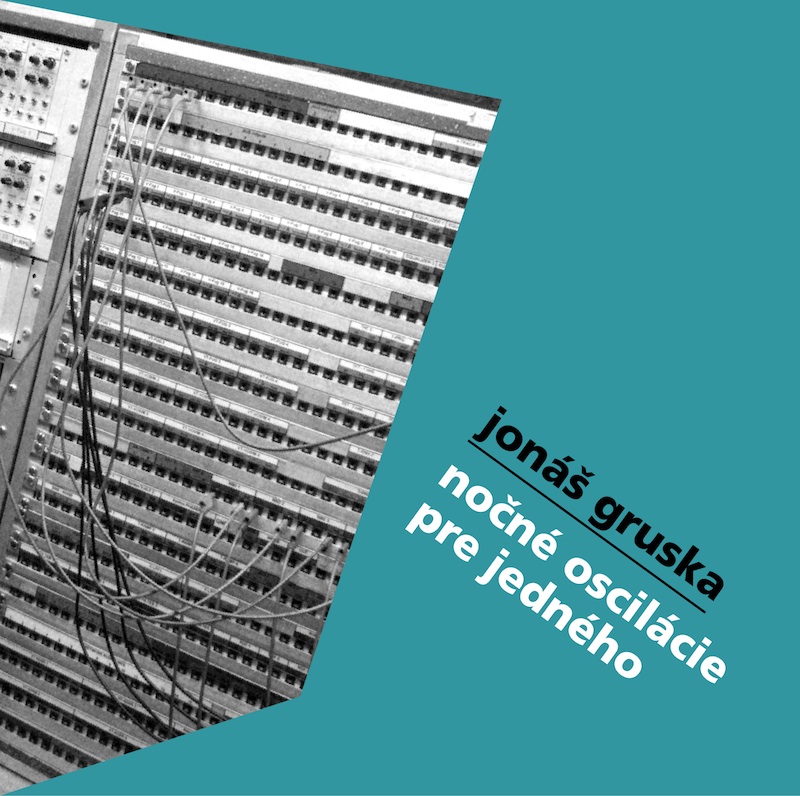 Nočné oscilácie pre jedného, "Nocturnal oscillations for one", is a set of four compositions by Jonáš Gruska, recorded in the analog study of the Royal Conservatory in The Hague. Works have emerged from many evening studio meditations and are reflecting mainly intimate topics, such as loneliness and contrast of human being amongst machines.

The studio was founded in the 50s of the last century and has a large range of various (laboratory) equipment used for production, processing and recording of electronic sounds. All pieces are made in the studio with the use of analogue tape machines.
---
Vážené kolegyne Derbyshire, Oram, Spiegel a Radigue,
dovoľte aby sme Vám poslali na posúdenie nahrávku, ktorá sa snaží nadviazať na tradíciu experimentu, ktorý desiatky rokov prebieha v rôznych elektroakustických štúdiách. "Nočné oscilácie pre jedného" sú súborom štyroch kompozícii od Jonáša Grusku, nahraných v analógovom štúdiu Kráľovského Konzervatória v Hágu. Toto štúdio vzniklo v 50. rokoch minulého storočia a disponuje rozsiahlou škálou, v tej dobe laboratórneho, vybavenia slúžiaceho na výrobu, úpravu a nahrávku elektronického zvuku. Všetky skladby vznikli na súčasnom i dobovom vybavení štúdia a kotúčových magnetofónoch.
Skladby vznikali v priebehu večerných meditácií a autor v nich spracováva prevážne intímne témy. Názov odhaľuje, že základnou témou je samota. Tá sa prejavuje v tom, že skladby v niektorých momentoch pôsobia ako jednosmerné vysielanie, ktoré dúfa v opätovanie. V skladbách sa vyskytujú dve za sebou idúce podobné línie, ako znak hľadania niekoho alebo niečoho spriazneného. Ale vlastná samota a predstava samoty zvukových pionierov nie je jediným motívom zjavujúcim sa v algoritmických kompozíciách – sú tu rozpoznateľné aj humorné a hravé vsuvky, napríklad v polovici skladby Hojdanie, či bodka za Ódou na lunu.
Ďakujeme za Váš kritický názor na vhodnosť vydania tejto nahrávky vo vydavateľstve LOM,
S pozdravom,
JG
Reviews and comments:
This time synthesist Jonáš Gruska enters the world of electronic music in its earliest, rawest and the most abstract form, full of cold, angular proto-beats and laboratory oscillations. Sounds like lost gem recorded in Cologne in the early 50's that just got unearthed from some vast archive. Analog electronics is great electronics.
Weed Temple, link
Review in Hisvoice magazine, link